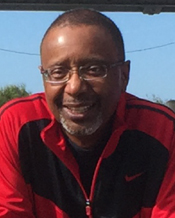 Michael N. Mayo, CPA
Chief Internal Auditor

Michael brings over 25 years of professional consulting and auditing experience to CSU. As the Chief Internal Auditor, he is tasked with the oversight of the department, ensuring compliance with the Fiscal Control & Internal Auditing Act, building relationships within CSU and executing the internal audit plan. Over the 25 years of his career, he has had progressive private and public sector internal audit, compliance and risk management experience gained from corporate internal audit and professional consulting services. Mike's experience includes overseeing significant Enterprise Risk Management, SOX 404 (A1-23 for Government) and internal audit engagements within global manufacturing, consumer products, food and beverage, banking, technology and government. 
---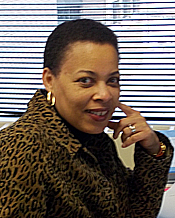 Deborah Muhammad, CPA, CIA
Assistant Chief Internal Auditor

Deborah Muhammad (CIA and CPA) is the Assistant Chief Internal Auditor at Chicago State University's Internal Audit Department. Prior to CSU, Deborah worked for the Office of Special Deputy Receiver (OSD.) Deborah has training in being a Tax and Compliance Supervisor and Internal Audit and Special Projects manager. Aside from her contribution to the Internal Audit Department here at CSU, she is a part of a Girl Scout organization called Trinity Girl Scouts Bridging. Muhammad serves her community by caring and nurturing the young girls within her district. Deborah is a member of the Institute of Internal Auditors and the Illinois CPA Society.
---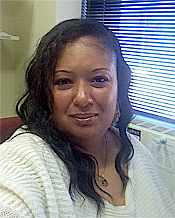 Michelle N. Wilson
Internal Auditor III

Michelle brings over 15 years of professional internal audit and consulting experience to CSU. As the Senior Internal Auditor in the department, she performs various audits to help ensure compliance with federal and state regulations, assists in building and maintaining relationships with departmental managers, and acts as a mentor to CSU students working as Interns in the Internal Audit department. During the span of her professional experience, she has worked in the banking industry for ABN AMRO North America, Inc., LaSalle Bank Corporation, Household Bank, TCF Bank and Mid-States Corporate Federal Credit Union focusing on Sarbanes-Oxley 404, operational, financial, and compliance auditing. She has also served as an accounting consultant for the General Electric Commercial Distribution Finance division. Michelle obtained her Bachelor of Business Administration - Accounting degree at Robert Morris University and is currently pursuing her Master of Business Administration - Management at the Morris Graduate School of Management - Robert Morris University. She is also a member of the Institute of Internal Auditors (IIA) - Chicago Chapter and works with the Education Committee for the IIA.