ESL/Bilingual
Endorsement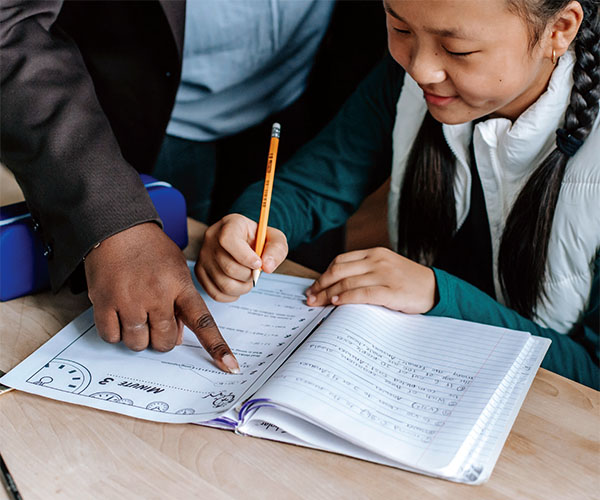 The number of English as a second language learners is steadily growing in the PreK-12 setting. Specialize in ESL and bilingual education to better support students in the classroom.
Courses 100% Online
Details
At Chicago State University, we recognize the growing number of ESL and bilingual speakers in the classroom and emphasize the importance for educators to have the skillset to best support those students. Our endorsement program gives educators the skills and knowledge necessary to serve ESL and Bilingual students and grow their career. Educators learn to understand and engage the learning styles of multicultural students, recognize the importance of culture in education, and develop the skills necessary to individualize instruction with linguistically responsive pedagogy.
Endorsements in English as a Second Language (ESL) and Bilingual Education are valid only if you currently hold a Professional Educator License.
The ESL Endorsement and Bilingual Endorsement both require the same 18 credit hours, with an additional 3 credit hours for the Bilingual Endorsement only through the course BIL 4012/5012 - Methods and Materials for Teaching in Bilingual Classroom.
All classes are (3 Credits).
Courses Required
History, Philosophy and Equity in Bilingual Education
Applied Linguistics in Bilingual Education
Theoretical Foundations of Teaching ESL
Cross Cultural Studies for Teaching English Language Learners
Method and Materials for Teaching ESL
Assessment and Evaluation in Bilingual Education
Additional Required Course for Bilingual Endorsement
Methods and Materials for Teaching in Bilingual Classroom
Ready to Apply? Download the Application.
Accepting applications for the fall 2023 term through August 1, 2023. Only applicants holding a Illinois Professional Educator License are eligible for the program.
Interested in Learning More
Questions?
Contact Barbara Belisle at (773) 995-2492 or bbelisle@csu.edu