Recreation Certificate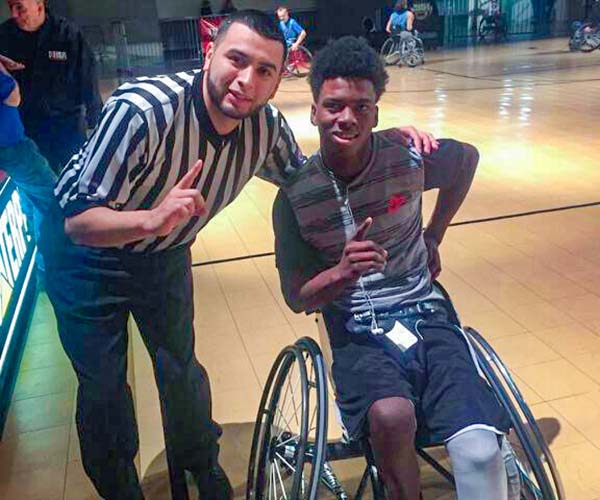 Access the large field of Parks, Recreation and Sports Administration with a certificate from CSU, the only nationally COAPRT Accredited Recreation program in the Chicago Metropolitan area!

Courses Mostly Online

Details
At Chicago State University (CSU), you learn in an affordable, student-centered environment with hands-on learning experiences. Students are encouraged to participate and present at state, regional and national conferences with other recreation professionals, participate in the Physical Education and Recreation Club (PERC), and engage in fieldwork at a variety of agencies. Graduates are prepared for management in recreation-centered environments, including park districts, community recreation, elder care, sports and fitness, venue management, natural resource management, non-profit administration, outdoor adventure recreation/education, therapeutic recreation,tourism, hospitality & special events, veteran affairs.
UNDERGRADUATE ONLINE 20 HOUR CERTIFICATE IN RECREATION
The purpose of the certificate program is to improve the racial/ethnic diversity of the Parks, Sports Administration and Therapeutic Recreation community. This certificate educates individuals in the area of recreation and prepares individuals for employment and career opportunities in the leisure profession. The certificate offers future and existing professionals foundational and cutting-edge knowledge within the field of Leisure Services. The curricula are designed specifically for current professionals as well as those seeking an entrance into diverse recreation fields. There are 7 courses total; 6 online and 1 hybrid.
Courses Required
REC: 1000 Introduction to Leisure Services -Hybrid
REC: 2050 Exploring Leisure alternatives in Urban settings
REC: 3270 Leisure and Youth at Risk
REC: 4070 Children and Youth in Sports and Recreation
REC: 4100 Commercial Recreation
REC: 4400 Community Recreation
REC: 4541 Seminar and Methods for Recreation
Students can also substitute one (1) approved Physical Education on-line course offered during the semester in place of one (1) of the recreation courses. Students can also substitute one (1) Therapeutic Recreation course.
Ready to Apply?
Interested in Learning More

Questions?
Contact Professor June Shingles at (773) 995-3779 or jprice24@csu.edu