CIIF Master's Degree
Full Program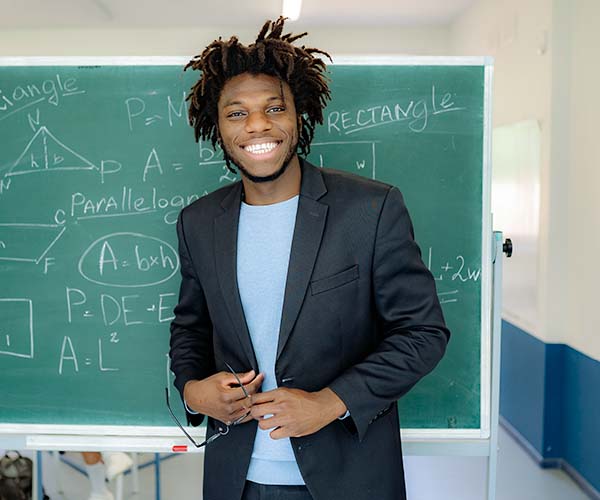 Advance your career and increase student engagement with a Curriculum and Instructional Foundations degree.
50% + of Courses Available Online
Details
Chicago State's Curriculum and Instructional Foundations Teacher Leadership Program provides educators with the background and skills necessary to take on a leadership role that is critical in creating and retaining high-performing teachers and providing professional development for staff. This endorsement program is designed to help educators develop a leadership style to fit different situations and settings, understand frameworks and models of shared governance and teacher evaluation methods, develop skills in leading teams including management and growth, and improve overall instruction through research-based models and collaboration.
Courses Required
ELCF 5010: Curriculum Development and Learning Theories/3
ELCF 5150: Leadership in Research-Based Best Practices/4/20 field hours 4/20 field hours
ELCF 5320: Curriculum Development and Instructional Design/3
ELCF 5410: Proposal Development for Government and Private Funding/3
ELCF 5640: Seminar in Organizational Dynamics/3
ELCF 5720: Integration of Technology into Curriculum and Instruction /3 or ED 5312 : Teaching with Technology /3
ELCF 5726: Advanced Concepts in Teacher Leadership and Professional Development/ 3/20 field hours
ELCF 5950: Practicum in Curriculum and Instruction /3
ED 5960: Fundamentals of Educational Research/3
ELCF 5985: Leadership for a Peaceful and Productive Climate/3
ELCF 5660: Master's Thesis/ Project (pending approval to eliminate this course)
Ready to Apply?
Interested in Learning More
Questions?
Contact Dr. Florah Luseno at (773) 995-2086 or fluseno@csu.edu