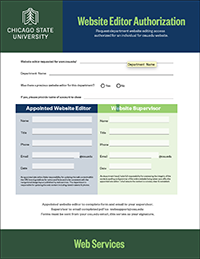 The Editor Authorization Form once submitted and approved changes who has acess to edit or publish to the website. One full-time employee may be appointed from the department for each role. This liaison will be responsible for content updates for the department website.
If you will need to edit the website offcampus, then please additionally request VPN acess.
Download this pdf for getting started & tips.