Healing Trauma: Liberating the Mind, Body and Soul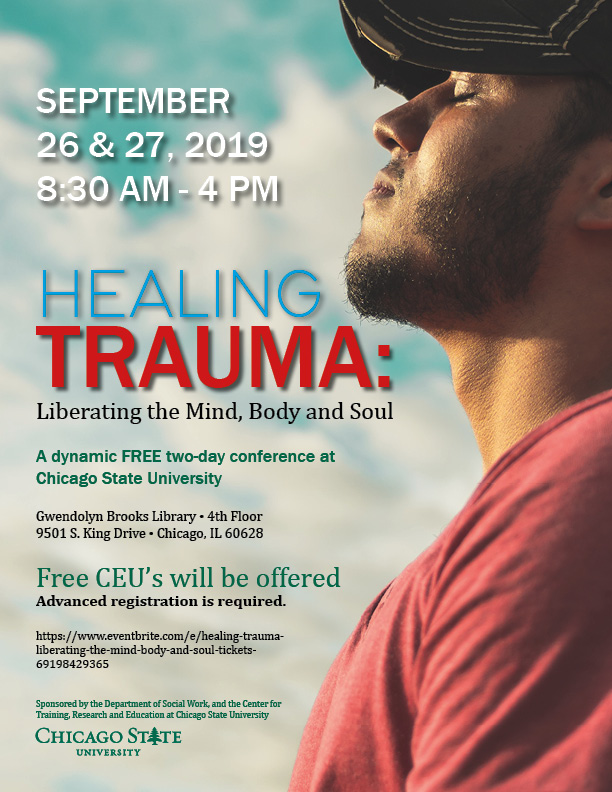 Click here Advanced Registration is Required!
If you work with populations that disproportionately experience trauma and you are wanting hear more about "healing" through a culturally relevant frame, then this conference is for you. Interdisciplinary panelists from the cultural arts, biology, and social sciences will discuss approaches to healing. Dr. Mason, Chief Operating Officer of the Cook County Department of Public Health is the opening keynote speaker. Dr. Roy Wade will share his cutting edge, community based work with underserved children and families in Philadelphia. Dr. Wade is known for his cultural translation of the ACES (Adverse Childhood Experiences) model.
Come share your thoughts, ideas and network with colleagues who are also committed to healing and well-being.
Keynote Speakers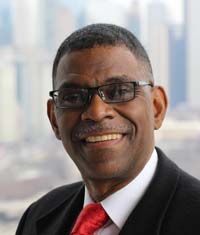 Terry Mason, MD
Dr. Mason is the Chief Operating Officer of the Cook County Department of Public Health. He is responsible for public health programs and services for one of the nation's largest metropolitan health departments, ranging from disease prevention, control and epidemiology; health statistics; health promotion; STD/HIV screening; emergency preparedness; and environmental licensing, inspections and complaints.
---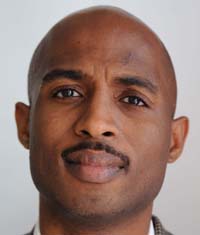 Roy Wade, MD, PhD, MPH, MSHP
Dr. Wade is an Assistant Professor of Pediatrics in the Department of Pediatrics at the University of Pennsylvania School of Medicine in the Division of General Pediatrics at the Children's Hospital of Philadelphia. Dr. Wade's research focuses on decreasing disparities in health caused by exposure to childhood trauma. Through his work, Dr. Wade plans to translate research on the science of childhood adversity and toxic stress into effective strategies to improve community level systems of care in economically distressed communities.
Agenda Day One
Thursday, September 26, 2019
8:30 am - 9:15 am
Registration and Continental Breakfast
9:15 am - 9:30 am
Welcome
9:30 am - 10:10 am
Dr. Terry Mason
10:15 am- 11:30 am
Panel #1: The Creative Arts and Healing
11:30am - 12:15 pm
Box lunch (with advanced registration)
12:15 pm - 12:35 pm
Light Yoga (optional)
12:35 pm - 12:45 pm
Interpretive Dance
12:45 pm - 12:55 pm
Spoken Word
1:05 pm - 2:20 pm
Panel #2: Laying the Context for Trauma in the African American Community
2:30 pm - 3:45 pm
Panel #3: Well-Being of Children, Youth and Families
3:45 pm
Closing Comments
Agenda Day Two
Friday, September 27, 2019
8:30 am - 9:00 am
Registration and Continental Breakfast
9:00 am - 9:10 am
Welcome
9:10 am - 10:45 am
Panel #1: Contemplative Approaches to Well-Being
10:50 am - 12:20 pm
Panel #2: Community Interventions and Well-Being

12:20 pm -12:45 pm

12:50

Box Lunch (with advanced registration)

Introduction of Closing Keynote Speaker- Dr. Roy Wade

12:55 pm - 2:30 pm

2:30 pm - 2:45 pm

Dr. Roy Wade

Moderator, Summary and Q & A

2:45 pm
Closing Remarks