Welcome to CSU Admissions!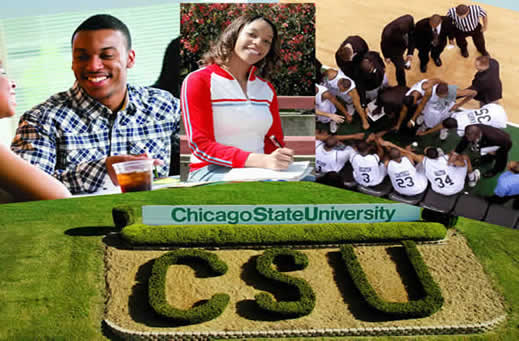 Just click on the question below to find your answer which best describes your plans for enrollment. Let's get started!
Do you intend to enroll as a full-time college student?
Check the status of my online application.
Are you seeking a degree while you work?
Are you considering a Bachelor's Degree?
Are your plans to take one or a few courses?
Wishing to take an online course as a visiting student for the summer?
Help with...
Determining whether you are degree-seeking or at-large (visiting)
The criteria for admission
International admission for Undergraduates
Readmissions
Reinstatements (DPS)
Transferring and Transfer Guides
Transfer Equivalencies
What steps do I take after I am accepted?
Related links...
Take a Virtual Tour of our campus, view the Residence Hall and other areas of our beautiful campus!
Interested in receiving a college education without worrying how you are going to pay for it? Check out an innovative partnership between Chicago State University, Moraine Valley, Prairie State, Olive-Harvey and Morton Community Colleges and United Parcel Service (UPS).  It is the Chicagoland Regional College Program. CRCP can provide you with many educational benefits. If you are looking for a way to pay for college and earn some extra money, the Chicagoland Regional College Program is for you! Please visit the CRCP web site.
For information regarding graduate admission requirements and graduate course listings, see the Graduate Catalog or the Graduate Studies Office.
School of Graduate and Professional Studies
Cook Administration Building, Room 126
Tel: 773-995-2404
Fax: 773-995-3633
Undergraduate Admission
Cook Administration Building, Room 126
Tel: 773-995-2513
Fax: 773-995-3633
Pharmacy College
For more information click here.
College of Pharmacy
Douglas Hall, Room 206
Tel: 773-821-2500
Fax: 773-821-2595
Check out our Class Schedule for all class listings.
Chicago State University is accredited by the Higher Learning Commission