Chicago State University: Ever In Motion
We are Chicago State University. We exist to create transformative change in our students, staff and faculty, and community, unapologetic in our pursuit of growth and excellence. Our new brand identity embodies this powerful new energy and commitment while embracing the university's rich 153 year history of accomplishments. Our core values are rooted in all 56 of our academic programs. And our mission remains to transform the lives of our students; proudly propelling them into sought-after world-class leadership.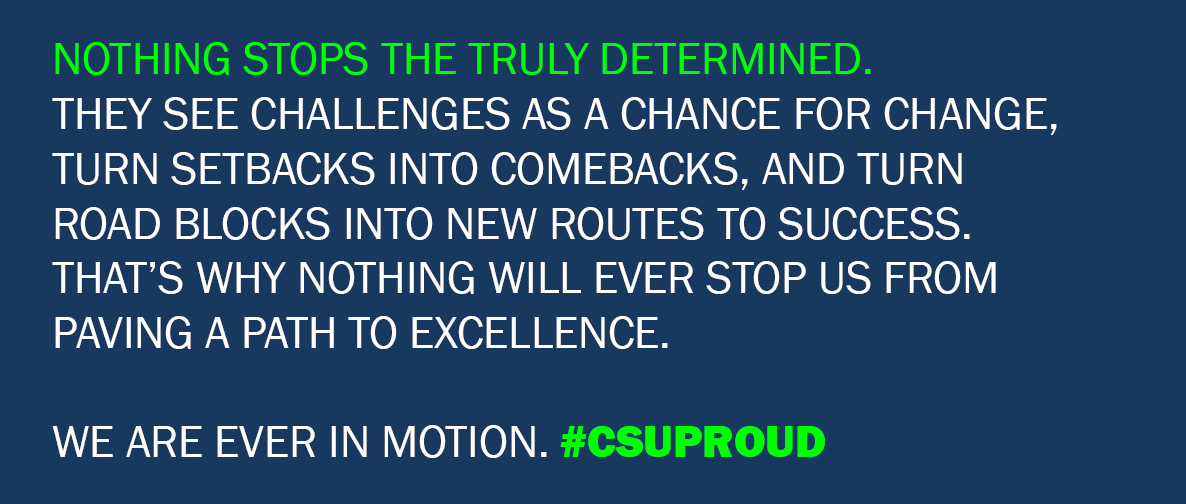 Vision
Chicago State University will be recognized for innovations in teaching and research, community development and civic engagement. We will promote excellence, ethical leadership, entrepreneurship, and social and environmental justice. We will embrace, engage, educate, propel and elevate our students and community to transform lives locally and globally.
Mission
Chicago State University transforms students' lives by elevating innovative teaching, research, and community partnerships through excellence in ethical leadership, cultural enhancement, economic development, and justice.
University Core Values
Personal and academic excellence
Personal, professional and academic integrity
Diversity and inclusion
Leadership, service, philanthropy, social justice, and entrepreneurship
Creative and innovative thinking and learning
Pride in self, community, and the university
Lifelong learning