Education Studies
Elementary and Middle Education & Reading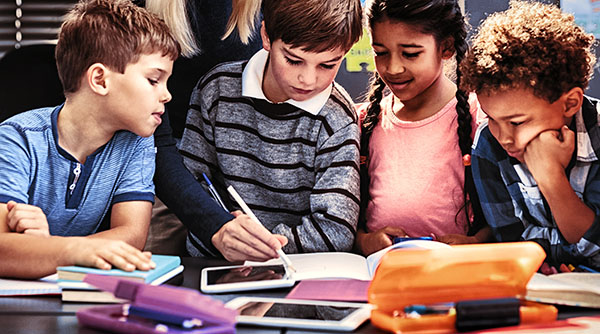 The mission of the Elementary and Middle level program is to develop certified teaching professionals who are pedagogically prepared with the content and digital knowledge and skills to teach diverse populations. This mission aligns with, and supports the mission of the University and College of Education.
Programs in the department carry out the College of Education's commitment to prepare knowledgeable and competent practitioners who are 1) dedicated to serving the education needs of students with a variety of abilities and backgrounds, and 2) responsible participants in the quest for improvement of the nation's schools and the teaching profession."
Student Learning Outcomes (SLOs)
Candidates will:
demonstrate proficiency in major content areas and professional knowledge, skills, and dispositions;

create instruction based upon knowledge of the discipline, students, the community, and curriculum goals;

utilize an effective classroom management plan that results in a supportive learning environment;

design and apply differentiated instruction based upon knowledge of the discipline, students, community and curriculum goals;

apply appropriate communication techniques to foster active inquiry, collaboration, interaction, and motivation in the classroom;

understand and use a variety of instructional strategies to encourage students' development of critical thinking, problem-solving, and performance skills;

understand various formal and informal assessment strategies and use them to support the continuous development of all students;

integrate technology into instruction and assessment;

understand the role of the community in education and develop and maintain collaborative relationships with colleagues, parents/guardians, and the community to support student learning and well being;

continually reflect on and evaluate how choices and actions affect students, parents, and other professionals in the learning community;

maintain standards of professional conduct, and provide leadership to improve students' learning and well-being; and

understand education as a profession that requires life-long learning, and actively seek opportunities to grow professionally.
Institutional Accreditation
Chicago State University is accredited by the Higher Learning Commission.
For more information contact:
Department of Education Studies
Chicago State University
ED 318
(773)821.2831