Nursing Program at Chicago State University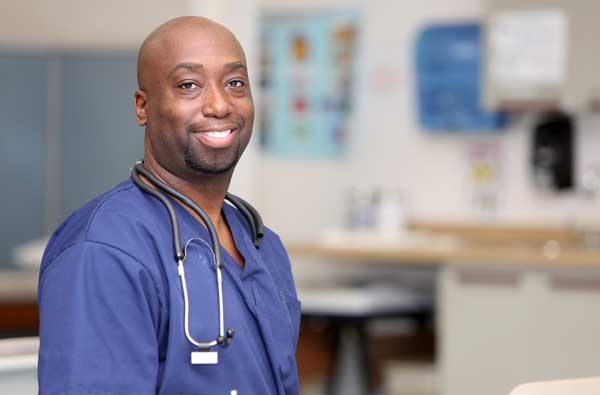 Nursing Program Overview
Chicago State University's Nursing Department offers a traditional four year bachelor's program and a RN-BSN program. We prioritize individual attention to the students and offer small class sizes with personalized mentoring. Students can also expect their teachers to be highly trained and experienced.
The curriculum covers theory, labs and clinical hours and is designed for non-traditional students. Our structured yet attainable curriculum encourages academic success while allowing for work-life-study balance. During the final semester of the program, students focus on portfolio building and job interview preparation. CSU nursing program is accredited by ACEN with a review in 2022-2023.
Nursing Career Pathways
This program equips students with the knowledge and skills required to provide quality client care in various settings such as:
Hospitals
Out-patient clinics
Home health
Community clinics
CSU nursing graduates work in various areas of specialty including leadership and critical care. This nursing degree program offers a wide area of practice. Graduate nurses have opportunities to practice in their areas of interest such as:
Medical-surgical units
Telemetry
Labor and delivery
Neonatal units
Pediatrics
Emergency and critical care units
Graduates of the bachelor's degree program are also able to pursue advanced education, including master's, doctoral and PhD programs. The career opportunities are endless with advanced education and expertise.
To learn more about how your major might help you after you graduate, see this new academic major report for the state of Illinois.
This tool contains useful data on how graduates from different majors are doing in the labor market: How much money are they earning? What industries are they working in? How much debt do they graduate with? What occupations are they likely to hold? Whether declaring an initial major, or switching majors, use this tool to better inform you of your choices!
Learn More About Our Courses