Celebrating Academic Excellence
A Special Message For 2020 Honors Recipients
On behalf of the entire Chicago State University family, I would like to extend our sincerest congratulations on your academic achievement! You've accepted the challenge of enrolling in a rigorous academic program and persisted through various personal and professional challenges to maintain a level of academic excellence. We join in celebration of your academic achievements, and celebrate your scholarly contributions to our community.
Although the global pandemic has created unprecedented challenges, you have been able to persevere to accomplish extraordinary academic achievements. From departmental and college awards to university-wide awards, honor rolls, and honor society inductions, the hard work and commitment you have displayed is inspiring. We delight in joining in your recognition. I would also like to congratulate this year's President's Cup award winner, an outstanding graduating senior who has displayed an admirable level of academic achievement during their time at CSU.
As CSU students, you have been prepared to take on the challenges of this new normal and to become leaders in your respective fields. I am encouraged by your tenacity to academic excellence, and have no doubt that you'll apply that same level of commitment to focus on opportunities for action that can lead to greater equity and social impact for our communities.
We encourage you to continue in your pursuit of academic excellence. Learning is a lifelong pursuit and our hope is that you remain focused and committed to achievement in all that you do.
Once again, from all of us here at Chicago State University, congratulations on your extraordinary academic achievements. Your CSU family is proud and looks forward to your future success!
Sincerely,
Zaldwaynaka Scott, Esq.
President
Background on Honors Convocation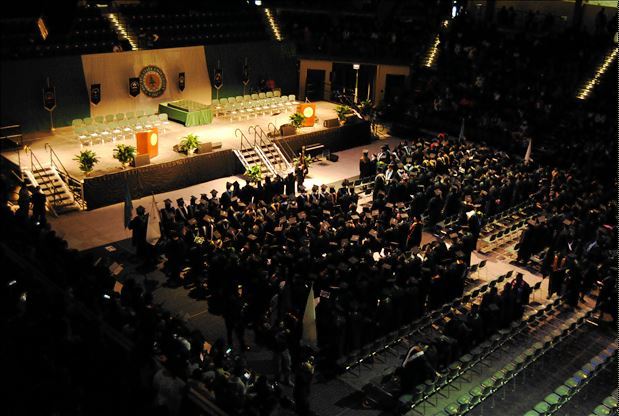 Chicago State University holds its annual Honors Convocation to recognize outstanding academic achievement and leadership of our students. There are a variety of awards, each having its own criteria for attainment. On April 16, 2020, we would have held our 63rd Annual Honors Convocation Awards Ceremony, but due to the COVID-19 pandemic we were unable to do so.
We have created this website to recognize the outstanding accomplishments of all of our students during the 2019-2020 academic year. Chicago State University is pleased to offer this online experience to our campus community and the general public to recognize and encourage our students to maintain our long tradition of high scholarly performance. Please take some time to look through this website and see the outstanding work that Chicago State students have done this year.