CINSER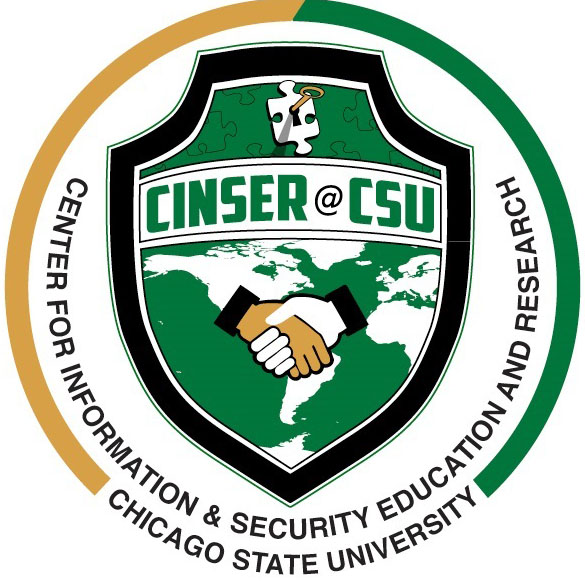 The Center for Information & Security Education and Research (CINSER) is an interdisciplinary center at Chicago State University which serves the university and local community through activities in the areas of academics, outreach and research. CINSER believes that safety and security at the personal, family, community, national and international levels can be achieved through the promotion of global understanding.
Academics
CSU's Security and Intelligence Studies (SIS) program is an undergraduate minor concentration and a post-baccalaureate certificate that is aligned to the Office of the Director of National Intelligence's Competency Directives for the Intelligence Workforce and the International Association for Intelligence Education's (IAFIE) Standards for Intelligence Education Undergraduate and Graduate Programs. The curriculum consists of a three course Security and Intelligence core curriculum (required of all students), coursework in a security-related specialization area (Geospatial Intelligence, Cyber Security, Information Analytics, Language + and Open Specialization) and an internship.
To become an IC CAE Scholar, please contact us for details.
Outreach
CINSER provides occasional colloquia, seminars and workshops with higher education, government, and industry partners in the region to foster IC CAE faculty development, student enrichment, and a security culture among the public.
Research
Faculty affiliated with CINSER conduct multidisciplinary research to investigate threats, risks, safety, security, and individual privacy among diverse communities in the Chicago region and the nation. Two current projects include Mic2ExL and work with CARNATIONS.
CINSER is an Intelligence Community Center for Academic Excellence (IC CAE). CINSER is a legacy program with the IC CAE whose goal is to develop a diverse pool of talent to serve the interests of national security.