Events
Chicago State University's Undergraduate Admissions Counselors will be back on the road in Fall 2023 and would love to speak with YOU!!!
Come see us on campus at some of our upcoming events.
New Student Orientation Registration is Open!
Congratulations and welcome to the Cougar Family! Register for New Student Orientation where you will:
Register for Classes
Get your official CSU ID
Meet other students
Learn about campus offices and resources
We are hosting the days below for you.
Choose the date that works
best for you & your family
Link
Monday
14
8:30 am to 3:00 pm
Register Now
Registration is open for Placement Exam Day.
Have you taken your English Composition and Math Placement Exams?
All incoming first year and transfer students without AS or AA degrees are required to take Placement Exams in English and Math before they can register for classes.
We are offering the two dates below to come on-campus and take your Placement Exams before Orientation.
You also have the option to complete your Placement Exam virtually if that is better for your schedule.
Transfer Admissions Information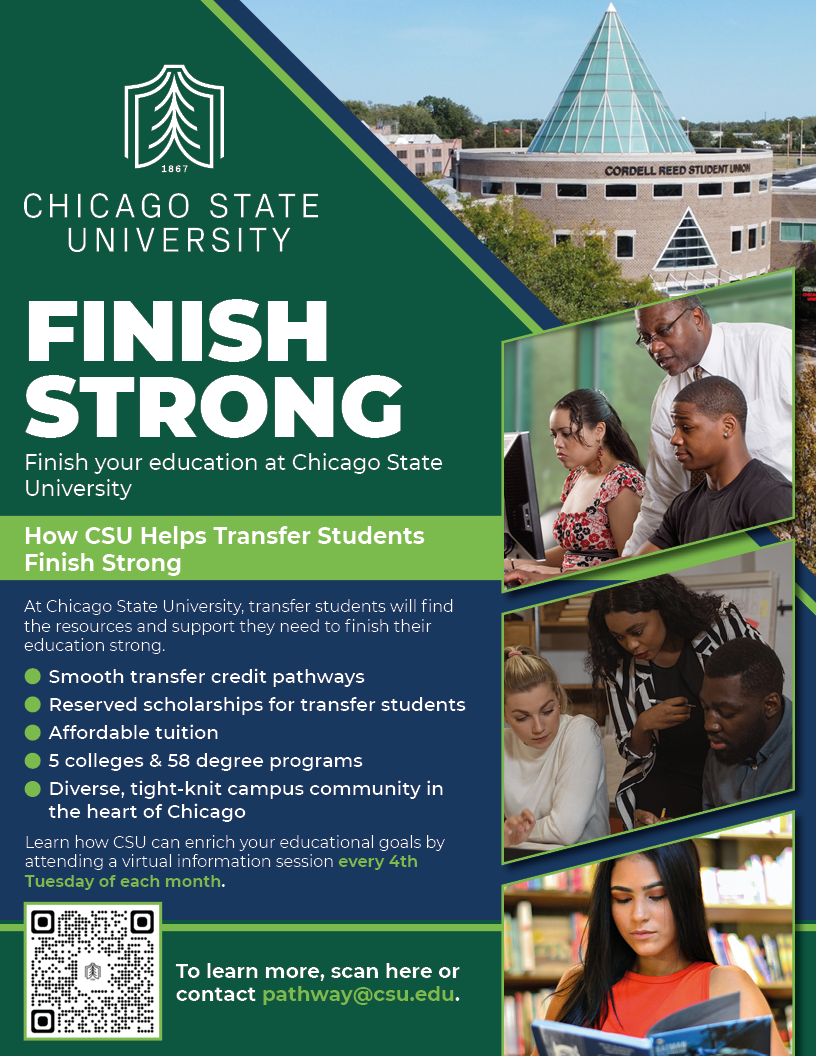 Want to learn how to get started with transferring to CSU? Join one of our virtual presentation sessions, every 4th Tuesday of the month at 4:00 - 5:00 pm to learn next steps and relevant information just for transfer students.