The Honors College Program and Curriculum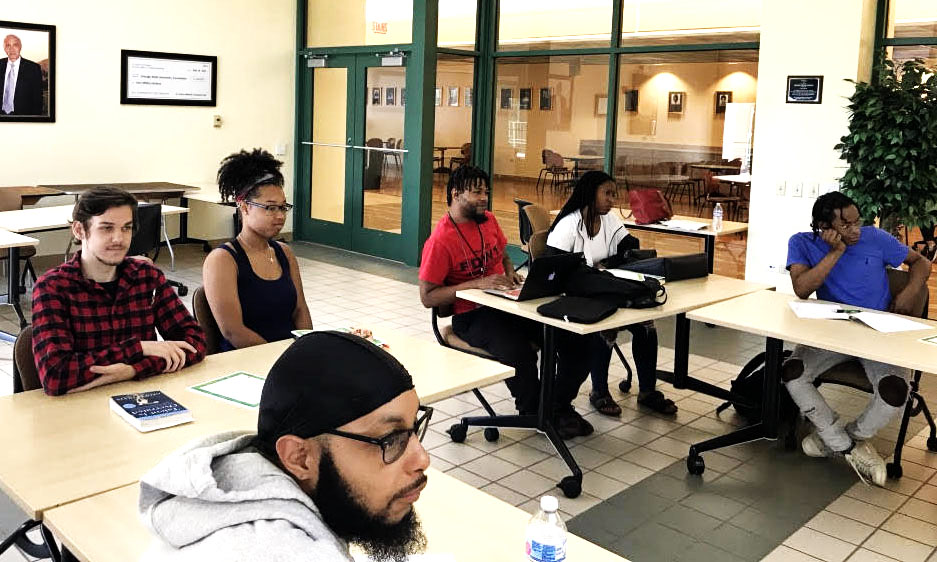 The Honors College at Chicago State is designed for students who embrace the chance to work hard, read more, take risks, and challenge conventional wisdom. The Honors College program provides students with the tools they need to pursue an ambitious course of study while working with other Honors College students who challenge and support each other to develop a deep understanding of the world and their place in it.
The Honors College Program is composed of two parts:
an enriched, interdisciplinary general education curriculum taken primarily during students' first and second years at the university (known as the Honors College Core Curriculum)
a series of research and fieldwork focused seminars and colloquia
All of the Honors courses have been designed especially for the Honors College by the faculty who teach them.
The Honors Core Curriculum courses are designed to challenge students by providing exposure to some of Chicago State's best and most exciting faculty, while introducing important topics, issues, and methods of inquiry across disciplines. Through them, students develop and sharpen their reading, writing, mathematical, scientific, analytical, and communication skills. The Honors seminars and colloquia are designed to develop students' research and presentation skills, linking their Honors College program with their specific majors.
For more details on the Honors College Program, including the entire group of courses, click here.