Students
Honors College students are a vibrant and engaged community at Chicago State. Each year, Honors College students are recognized for their academic achievement and their commitment to campus and community service.
2020-2021 Honors College Student Council
Each academic year, the Honors College students elect officers to serve as the leaders and organizers for the Honors College students, and these officers make up the Honors College Student Council. Below are the officers in the Honors College Student Council for the 2020-2021 academic year:
Tina Marie Scott, President
McAudry Tinnie, Vice President
Laura Giron, Treasurer
Yvette Lopez, Secretary
Joseph Weiss, Sergeant-at-Arms
2020 Cohort
Fall 2020 Induction Ceremony
We welcomed nineteen (19) new students to the Honors College for the 2020 cohort. Due to the ongoing COVID-19 pandemic, our annual induction ceremony was held by Zoom. Here are all of the students who were inducted into the 2020 cohort:
Osama Abuhamda
Precious Adediran
Adebusola Adewunmi
Jakiya Billingsley
Lynden Burden
Alexander Diaz
Meauntay Foy
Dominick George
Jameelah Hargrove
Justin Johnson
Monet King
Yvette Lopez
Jeffrey May
Adaeze Olikagu
Grant Sell
McAudry Tinnie
Linda Walker
Vada Williams
Paris Wyatt
Honors College service trip to the Greater Chicago Food Depository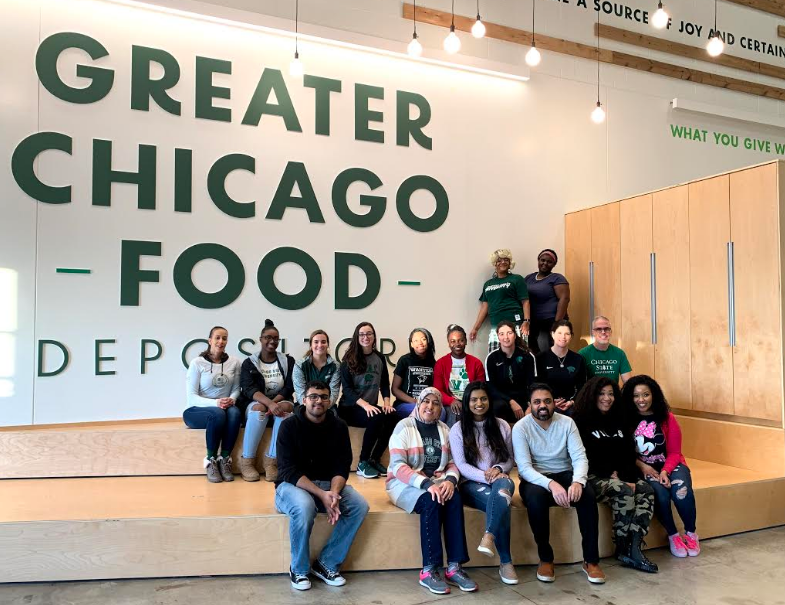 Honors College students engage in a variety of service activities on campus and in communities throughout Chicago. In the fall of 2019, a group of Honors College students worked at the Greater Chicago Food Depository to repackage bulk food to distribute to local food pantries. Their work earned funding for the food pantry that was recently created on Chicago State's campus to serve the campus community. During the current COVID-19 pandemic, finding service opportunities is more challenging, but Honors College student are continuing to find ways to serve their communities and the campus in virtual events and in individual acts of service.