Student Informaton
Honors College students are a vibrant and engaged community at Chicago State. Each year, Honors College students are recognized for their academic achievement and their commitment to campus and community service.
2019-2020 Honors College Student Council
Each academic year, the Honors College students elect officers to serve as the leaders and organizers for the Honors College students, and these officers make up the Honors College Student Council. Below are the officers in the Honors College Student Council for the 2019-2020 academic year:
Amanda Wilkerson, President
Jaylin Shelton, Vice President
Dayanna Johnson, Treasurer
Andra Niles, Secretary
Nakquet Robinson, Sergeant-at-Arms
2019 Cohort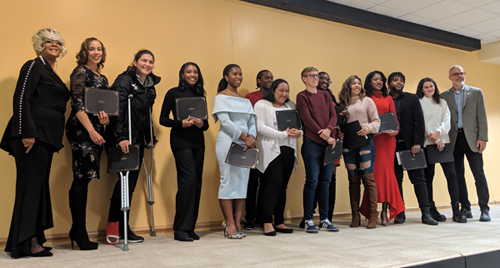 We welcomed twelve (12) new students to the Honors College for the 2019-2020 academic year. The following students were officially inducted into the Honors College in the Fall 2019:
Carmen Acedo
D'Mya Bradley
Yasmin Broy
Matthew Calhoun
Laura Giron
Lilla Kisvari
Kyanna Love
Kelsey Medina
Shana Miller
Nakquet Robinson
Tina Scott
Judith Gonzalez Sorribes
Student Service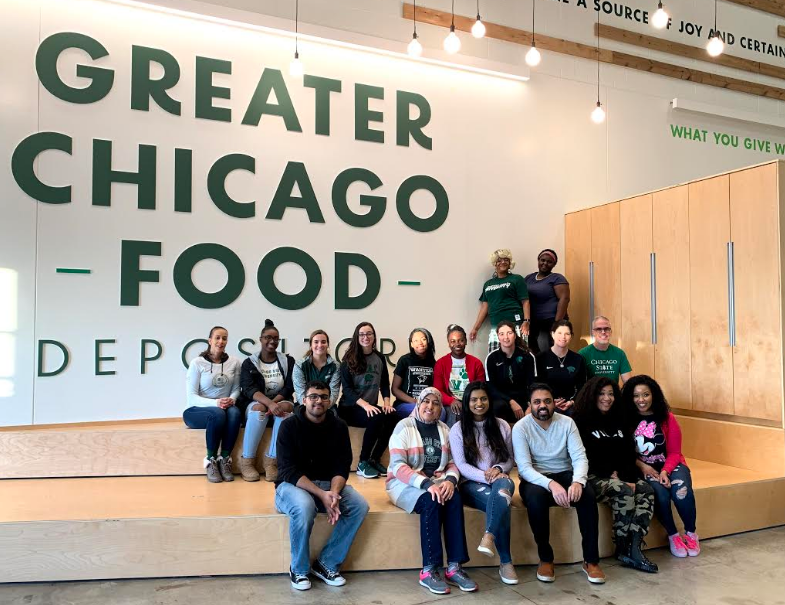 Honors College students engage in a variety of service activities on campus and in communities throughout Chicago. This fall, a group of Honors College students worked at the Greater Chicago Food Depository to repackage bulk food to distribute to local food pantries. Their work earned funding for the food pantry that was recently created on Chicago State's campus to serve the campus community.